In order to ensure that your wishes are carried out after your death it is essential that you would make a will. This involves proper planning and understanding of Irishsuccession law.
There can be many unexpected difficulties in estate planning and drafting a will. There are also many legal formalities which must be observed for a will to be valid.
Our experienced and professional team are always on hand to assist with this most delicate of legal procedures. We advise of the tax implications of bequests under a will or intestacy and assist with the administration of estates after death.
We will make the necessary tax returns on behalf of the estate, obtain the necessary grant of Probate or Administration and distribute and vest the assets according to the wishes of the deceased.
Disputes
If you feel you have being denied an inheritance you rightfully deserve or that the assets of an estate are being mismanaged or misappropriated, the law may come to your assistance.
Under The Succession Act the rights of many beneficiaries are protected. This is particularly true of surviving spouses and children. Our highly experienced legal team can help ensure that your rights are protected during the administration of an estate.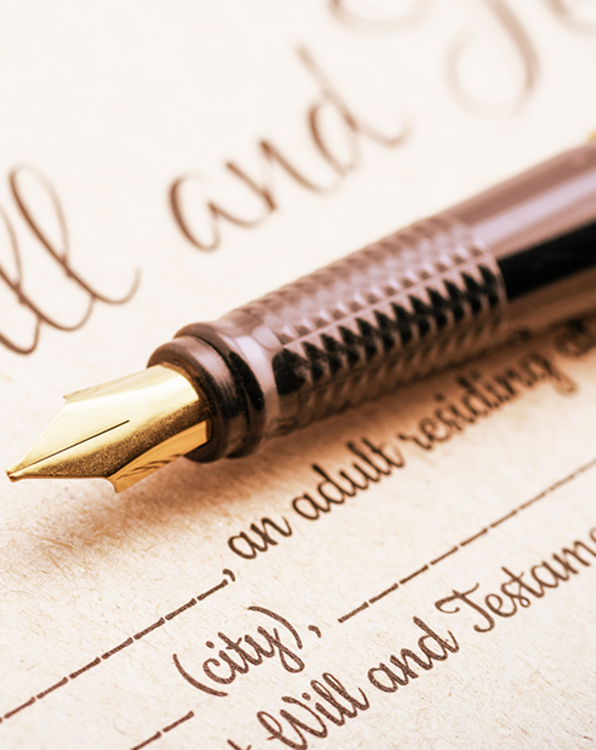 All costs and expenses associated with an estate are clearly outlined at the outset.
Frequently Asked Questions
Why make a will?
user
2018-07-16T08:48:16+00:00
Making of a will brings certainty to the intentions of the person making the will (testator) and provides for an orderly distribution of a deceased estate. In the absence of a will the persons' property is disposed of under the provisions of the succession act and as such it is not tailored to the needs and wishes of the individual. Proper will planning can also be valuable in relation to the exposure of the beneficiaries to inheritance tax.
How long does probate take?
user
2018-07-16T08:48:01+00:00
The length of time involved in extracting a probate depends on the complexity of the estate. A person may have property overseas or a complicated financial position which has to be unravelled for the purposes of distributing the deceased property.
When the estate has been clarified and the assets identified best practice would anticipate that probate should be extracted within one year.